Playing along the carpet!
Gautam Gambhir has become the first batsman to hit 400 boundaries (fours) in the IPL. The shot which went through the mid-wicket region off Hardik Pandya brought his 29th half century and was also his 400th boundary in the IPL. His tally has reached to 401 now. The second in the list is the highest run-scorer of the IPL, Suresh Raina, with 338 fours. The disparity between the two displays that Gambhir is the epitome of a batsman who counts on playing along the carpet rather than favoring the aerial shots.
A perfect exemplar of this would be his running total of 48 sixes in the ninth year of the tournament. He is the fourth-highest run-scorer in the IPL since it's inception. Among the top 5, he has the lowest no. of sixes. Above him is Virat Kohli, with 119 sixes in the tournament. Gambhir best demonstrates that the shortest format of cricket is not only about the sixes. The boundaries along with the singles and doubles are equally important.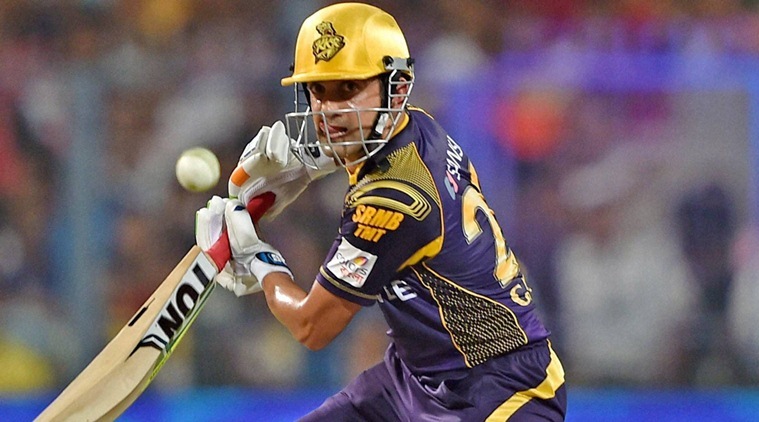 Gambhir is leading from the front in this IPL.
Gambhir is not only at the top of the boundaries scored section. He also has the record for most number of half-centuries scored under his name. The 34-year old batsman has scored 29 half-
centuries in the IPL. Behind him in succession are Rohit Sharma (28), David Warner (27) and Suresh Raina (26).
Gambhir has scored 3,429 runs in the IPL and his current form might well take him past Virat Kohli (3,504). However, he will require astounding efforts to go past Rohit Sharma (3,683). Easier said than done, both Kohli and Sharma are themselves in fine touch. The trinity is also well placed in quest of the Orange cap in this edition. Kohli leads the way with 367 runs at an average of 91.75. Sharma has 298 runs under his belt at an average of 49.66. Gambhir is inching towards him with 296 runs at an average of 74. The above numbers portray the consistency of the trio in not only this edition but over the years as well.
Gambhir might have denied his thoughts of an international comeback. The captain of Kolkata Knight Riders claimed that his current motto is to score runs for his side and make sure that they emerge as champions yet again. But his consistent form automatically diverts the attention of the selectors towards him. The latter might well be included if he continues to pile on the runs in this way.